Sixteenth Annual
HARRY SMITH FROLIC
This just in: we're doing volume 3 of the anthology for the midnight reenactment, not volume 1 as previously posted.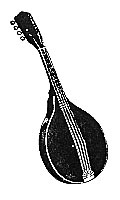 On the Green River at
Camp Keewanee, Greenfield, Mass.
July 13-15, 2018
Friday 5pm through Sunday 5pm
(No early birds! Day Camp in session weekdays)
$20/weekend or $10/day At The Gate
Summer day camp facilities including:
•Unfurnished cabins to play music in (no beds)
•Bathrooms and showers
•Picnic pavilion & basketball court
•Camping and parking on flat ground
•Frolicking in the Green River
•Swimming Pool open select hours
Saturday Morning Secular River Immersions
Potluck Saturday Night
&
Midnight Reenactment Vol. 3 Harry Smith Anthology
From Wikipedia: The third "Songs" volume consists of regular songs, dealing with everyday life: critic Greil Marcus describes its thematic interests as being "marriage, labor, dissipation, prison, and death."
---
---
Space for this web page is provided by George Touchstone and Sacramento Software Works.
Last updated June 11, 2018