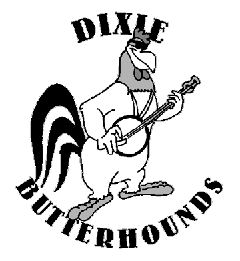 Our Music
We play old time string band music. It consists mainly of southern Appalachian fiddle tunes and songs, though we also branch out into rags and bluesy numbers as well. We play for square or contra dances as well as for performances.
Schedule
We play a monthly opening set on the 2nd Tuesday of the month at the Cantab Lounge, 738 Mass Ave in Cambridge. The next one is April 13th, when we'll be opening for Johnny Campbell & the Bluegrass Drifters. We play about an hour starting around 8:30 pm.
At NEFFA this year we will be playing for an "Intro to Square Dancing" session with Beth Parkes in High School Rm. 123, Sunday, April 17th, at 11:30am. In addition, Jon and Kathy will be appearing with the Assabet Ramblers playing for "Seated Square Dances" in High School Rm. 123 on Saturday April 16th at 4:00pm and Jon, Kathy and Mark, appearing as Planet Banjo, will be leading a "Honky-Tonk Sing Along" in Middle School Rm. 103/104 at 2:00pm on Saturday April 16th.
We have played recently at the Cantab, the NEFFA Festival, the MIT Folk Dance Club, Johnny D's, Club Passim, the Country Dance New York American Contra Dance series, the CDS-Boston Second Saturdays Series, NEFFA's Thursday Night Contra series, the Montpelier First Night, Mahoney's Garden Center, Framingham State College, the Big E, the Rochester, VT SummerNight Festival, the Photographic Resource Center, Spencertown Academy, the Wakefield Town Common Concert Series, the Down East Country Dance Festival, Dance Flurry, the Full Moon Cafe, the "Words on a String" Festival in Quebec, the Montague Old Home Day, the Boston Bluegrass Union Springfest, and the Linden Tree Coffee House.